2021 Exhibitor Application
Join us at the newly refreshed HPC & AI Wall Street event, the foremost conference dedicated to the intersection of advanced IT for Wall Street. With expert advisors from the global financial services organizations and Event Chair Jem Pagán, HPC and AI Wall Street 2021 will assemble FinTech IT Decision Makers and Financial Markets Providers to share the strategies and experience that is setting the pace for Capital Markets of today.
Our goal at HPC & AI Wall Street is to arm attendees with the leading strategies to compete in the marketplace of today and tomorrow. From in-depth explorations of tools from high-frequency trading to Blockchain and cryptocurrencies, our 2021 program of keynote sessions and interactive panels provides a rigorous analysis of leading-edge technologies.
Exhibition Layout Plan
Stamford Ballroom Foyer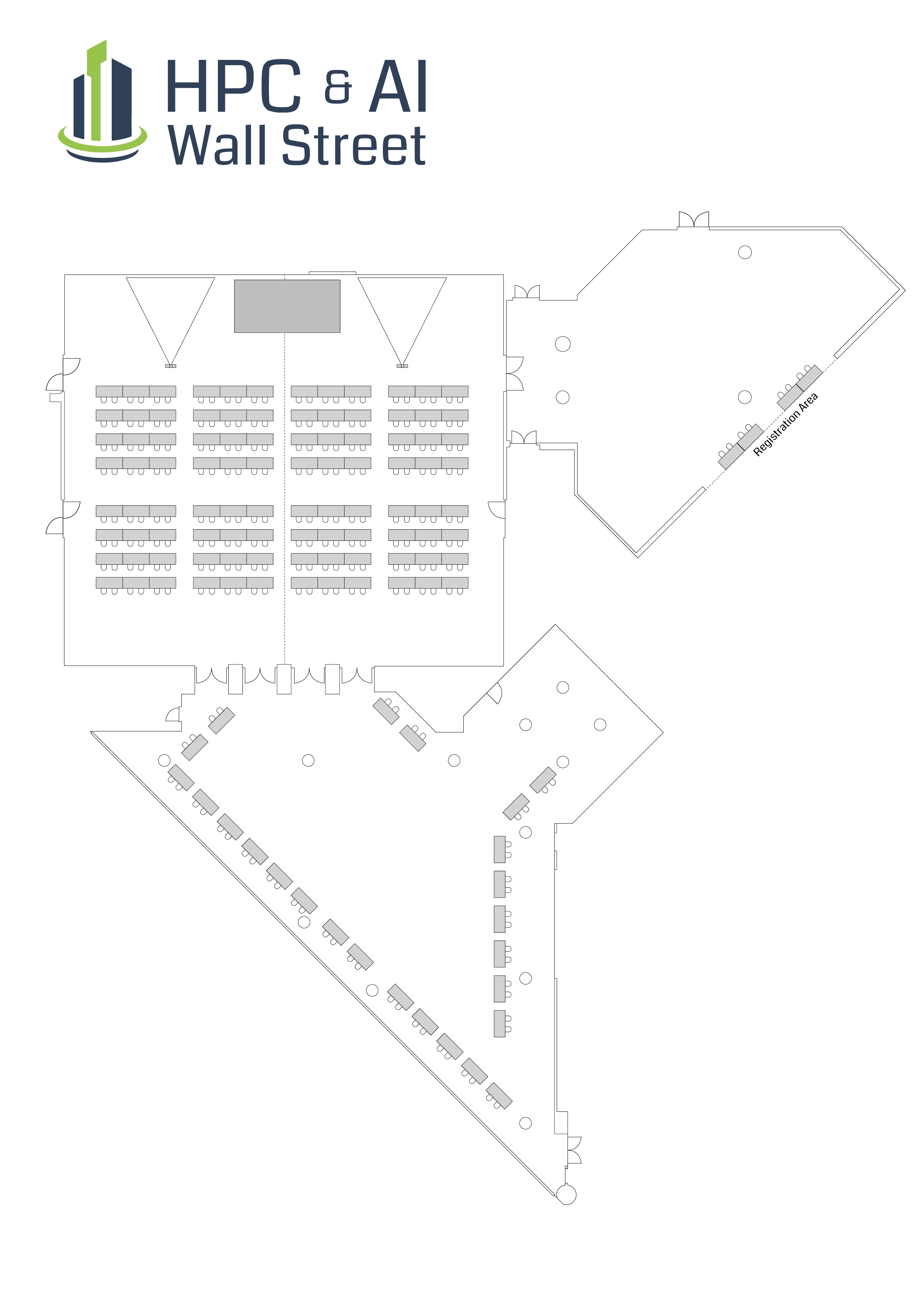 Our Previous Sponsors
We wouldn't be able to host our conference without help from these amazing companies. A huge thanks to all our sponsors!